Healthy Kidney Stone Removal Combo - Stone Removal without Surgery
Regular price
Rs. 1,498.00
Sale price
Rs. 999.00
Unit price
per
Sale
Sold out
Key Benefits of Kidney Stone Syrup and Capsules

➤ 100% Ayurvedic, No side effects
➤ Stone Removal without Surgery
➤ Helps Clear Kidney Stones and Prevent Recurrence.
➤ Prevents as well as provides Relief in UTI Infections.
➤ Promotes Kidney Health.
➤ Helps in Smooth & Painless Removal of Calcium Oxalate Kidney Stones
➤ Flush Out Kidney Stone Smoothly


Description:-

Kidney Stone Syrup and Capsules
A perfect blend of ayurvedic formulas that keeps your kidney and urine tract clean and healthy.

Helps Support Kidney: Healthy Kidney is an Ayurvedic Combo of Syrup and Capsules to provide good support to Kidney Function and is effective in Kidney Support. Its a Complete Ayurvedic Solution for Kidney Function.

Provides relief in Micturition (burning sensation while urinating) and Dysuria (painful urination)

Promotes renal health: Detoxifies kidneys and improves kidney functions.

Helps in smooth & painless removal of Calcium oxalate kidney stones
Package Content:-  1 Month  Combo Pack (60 Capsules and 400 ml Syrup) is a 30-days Course.

Key Ingredients of Kidney Stone Syrup and Capsules: Pashanbhed, Makoy, Kulatha, Gokhru, Sajji Khar, Punarnava, Lajwanti

Dosage of

Kidney Stone Syrup and Capsules

:
2 Capsules
Empty Stomach with Lemon Water Before Breakfast, and do not consume anything for 1 hour. 
10 ML Syrup
 After Lunch with Half Glass of Water,
10 ML Syrup
After Dinner with Half Glass of Water.
Shipping Information

✅Free shipping on all Prepaid Orders.
✅Cash on Delivery Available
Tracking Information

Once your order is shipped from us you will receive a tracking link on your mobile number and email id. It will provide end to end detailed tracking about your order.
Payment Methods

We have Cash on Delivery and Prepaid both type of payment methods available at checkout page.
Share
Pop-up link text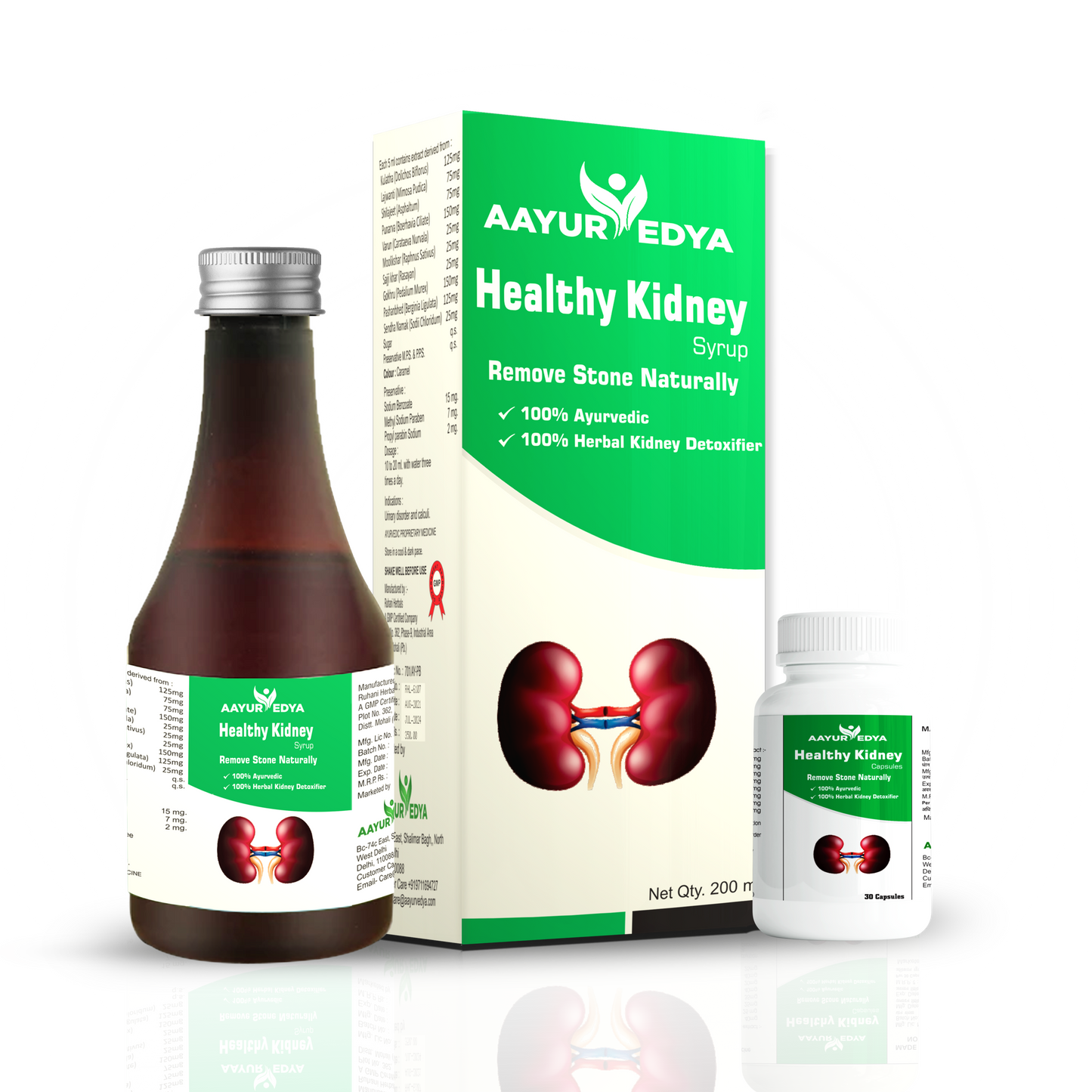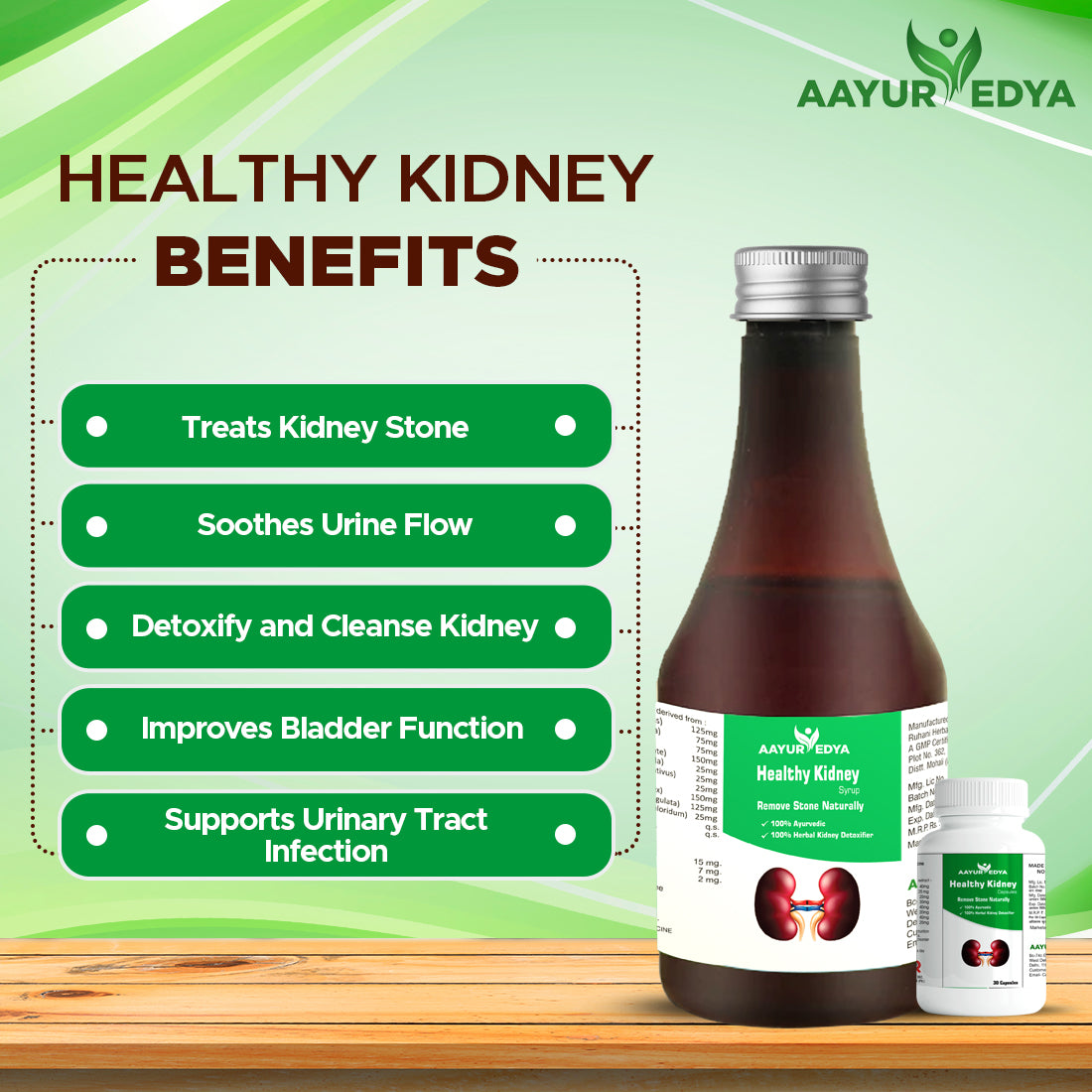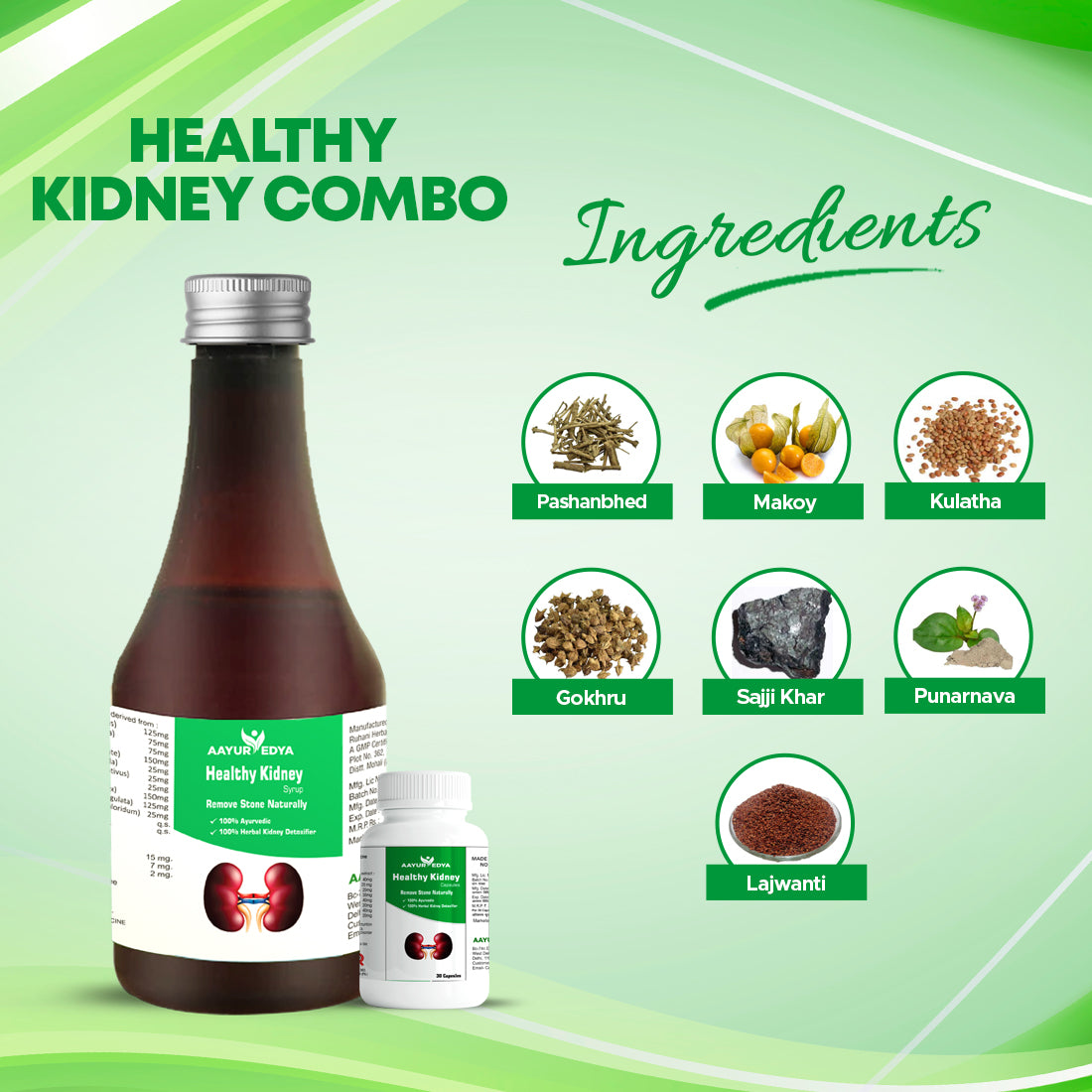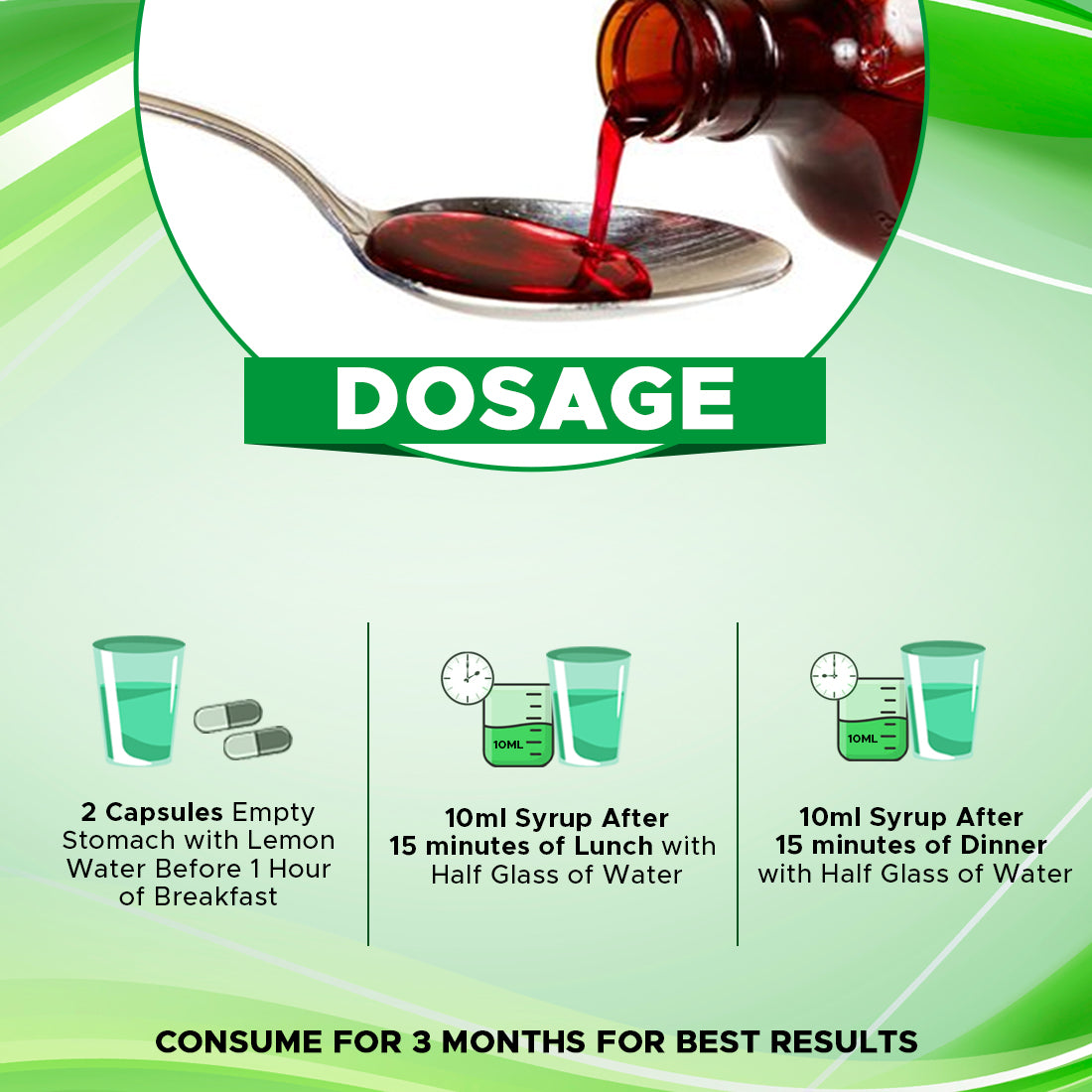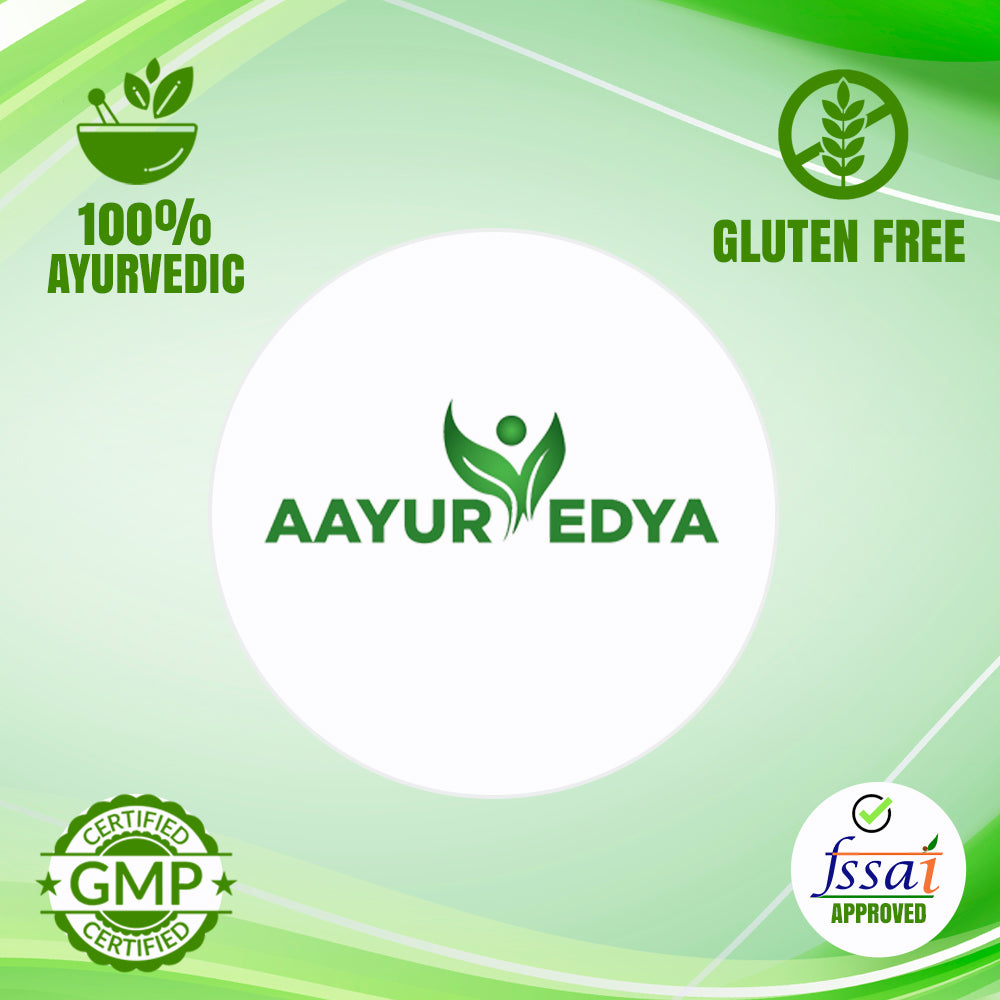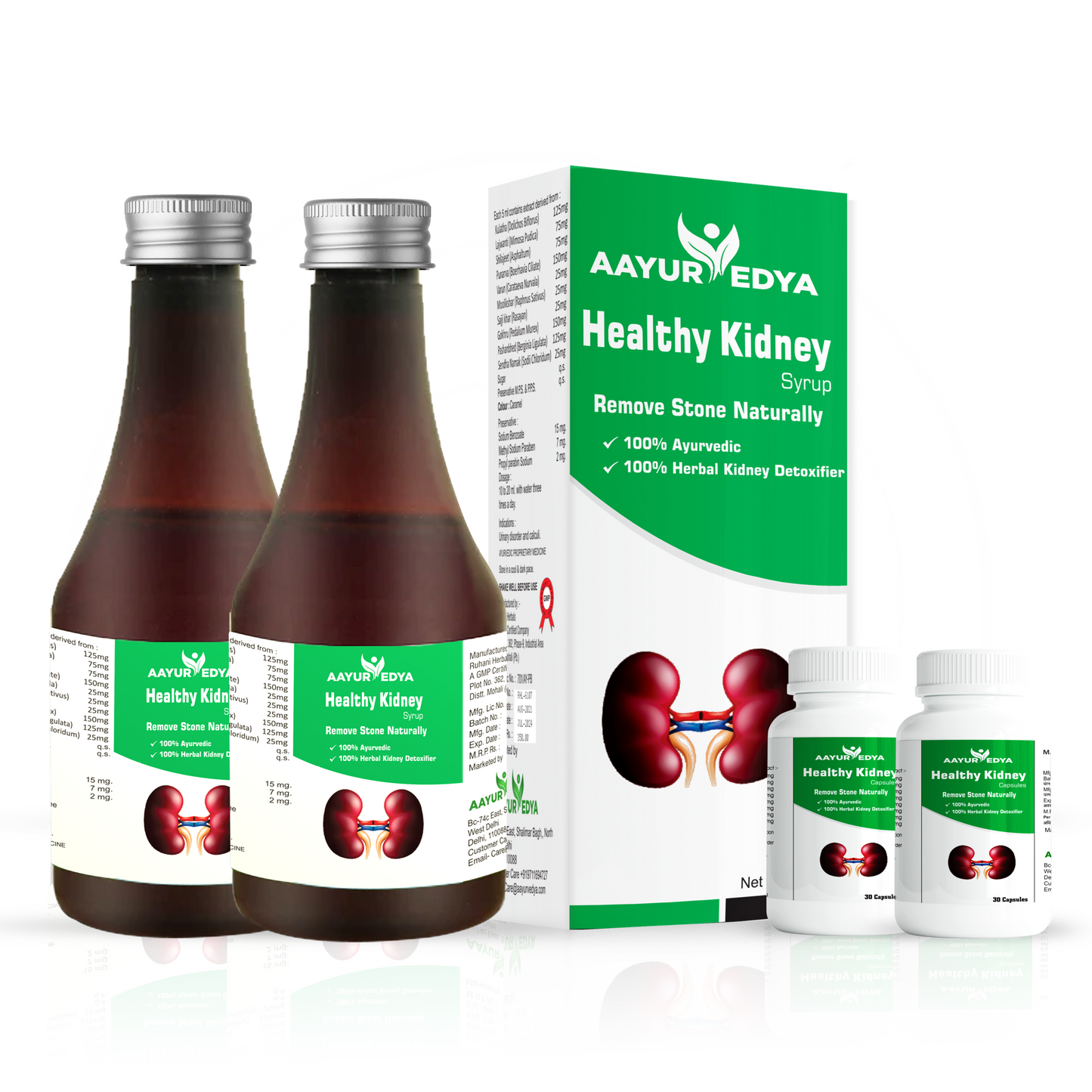 About Taar फ्री (Free)

DETOX LUNGS WITH AAYURVEDYA
This perfect blend of 8 ayurvedic herbs helps in getting away of toxins from the body & boost natural inhaling capacity.
 Detoxify the Lungs Naturally

Helps to treat breathing issues.

Remove Chronic Cough
Information about Taar फ्री (Free) Lung Syrup

Taar फ्री (Free) is a unique blend of ayurvedic herbs that restores the health of the lungs and other organs which have been affected by air pollution or tobacco smoke.
Good Medicine. Great Results
Happy with results. i have seen my 13 mm stone got flushed out in just 3 months after regular use of kidney stone combo.
Got relief in 1st bottle
As promises in 23 days i have seen results and waiting for ita cure completely.
Good Results in 1 month for my 8 mm kidney stone.
Working well
Worked well for my stone problem.
Best Product for Kidney Stone and UTI Both
Relief from kidney stone of 5 mm and also urinary infection
We Guarantee
5 Star - 24/7 Customer Support

At Aayurvedya, we are providing exceptional customer service. That's why we offer 24/7 customer support to ensure that our customers get assistance whenever they need it.

On-Time Shipping & Delivery

We Delivered across 20000+ Pincodes. We give free shipping for all our prepaid orders. Also all the orders are dispatched within 24 hours of receiving the order.
Let customers speak for us